Spank the Yeti: The Party Game of Questionable Decisions
ages 17+ /// 2-10 players
Would you dumpster hump a robot, eat the dingleberries of a coked-out unicorn, and joust Tarzan? Or, maybe you would hump the unicorn, joust the robot, and snack on Tarzan's dingleberries?!
Spank the Yeti is inspired by the popular parlor game, F*ck, Marry, Kill. Each round, one player pairs up three Action Cards with three Object Cards (people, creatures, and things), and the other players try to correctly predict his or her answers. You don't really know your friends until you know whose dingleberries they'd eat.
First official Spank the Yeti expansion!
Spank the Yeti is now geekier than ever with the first official expansion! The Geek Pack is loaded with 100 cards featuring our favorite geeky references, plus 10 blank cards so you can add your own.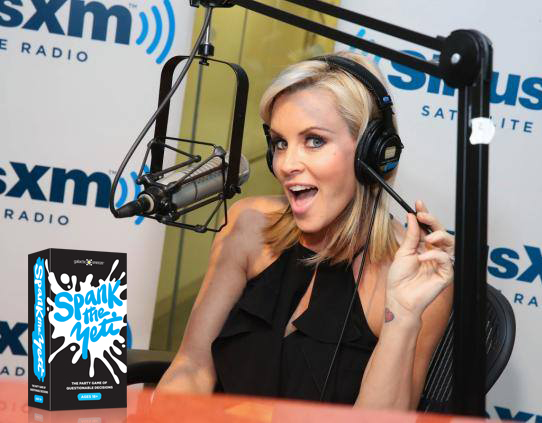 How to Play Video
This video explains how to play the game. And you might even get to see some naughty mayo.
Sample Round of Play
Each round, one person is "the Yeti." In this example, players are trying to predict which object the Yeti would most likely accept as his lord and savior, which he would Human Centipede with, and which he would feed to a bear.
TESTIMONIALS
"Oh man, you guys have made one of the funniest games I've ever played. I wanted to keep playing forever." — Beer & Board Games
"I don't like it. I love it... I love it... I love it!" — Andy Breckman (Comedy Writer (SNL, Letterman, Monk)
"What's a Cleveland Steamer?" — Sara's Mom
Highlight Reel
Here's a montage of some real life humans (and a yeti) playing Spank the Yeti.
FREE PAPER TOY YETI
Who's turn is it? Oh I don't know, wait... sure I do. It's the player with the adorable paper yeti sitting in front of her.
Smosh
An epic game of Spank the Yeti with the hilarious folks at Smosh!
Beer & Board Games
Beer and Board Games is an awesome web series where 4 hilarious comedians drink beer and play games. Watch them play Spank the Yeti!
Yeti goes to the liquor store.